Volevatch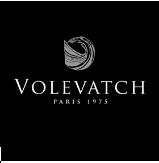 Volevatch
For more than 14 years Baden Baden Interior has been the main distributor of Volevatch, the exclusive French brand in the Netherlands. It is a timeless, extensive and luxurious collection of taps, sanitary ware, accessories and radiators.
For the manufacturing of taps, Volevatch uses high quality materials and modern machinery. Many finishes are still done by hand. Over the years Volevatch has won several awards which includes the  'Entreprise du Patrimoine Vivant'. This due to their continued supply of traditional high quality products and the provision of excellent service.
Volevatch was founded by Serge Volevatch, whom after completing his studies in urbanism, followed his passion to try and recreate a luxurious bathing culture. In the late seventies he focused on the sale and restoration of old taps. Through the creation of the "Bistro" series his talent was recognized by Guerlain (Paris), Tiffany's (NY) and the architect Andre Putman.
Meanwhile, the brand Volevatch is used worldwide by individuals, hotels, restaurants and yachts. The valves meet the NF, NSF (USA ) and ISO9001 standards and the taps are available in 8 different finishes.
Showing 1–104 of 134 results