Gessi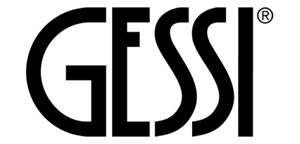 Gessi

Founded in 1992 by Umberto Gessi, the company started as a small workshop with the aim of challenging the established market and names. With a healthy portion of guts and a clear vision of change and innovation, the Gessi family has pioneered the first few years and has now developed into one of the most sophisticated brands worldwide in the field of taps. Both in design and in technology.
In 1993 they left the small workshop for a modern building in Serravalle Sesia, made of stone and black glass, which blends in with its surroundings.
This location has grown through the years to a large complex of buildings where the worldwide production is developed and made. The focus and attention on the natural environment has always been central to these expansions. Not only with the expansions of the factory but also with the production and well-being of the employees. Gessi can rightly call itself one of the first manufacturers to put the word sustainability into practice.
In the meantime many years ahead, the brand has won several awards with its innovative designs. Superbrand in 2008 and the prestigious Red Dot Communication Award in the same year.
Baden Baden Interior is a supplier of the products of Gessi
We would like to invite you to our showroom where we can give you professional advice and information. We also have many different samples and materials we can show you.
Showing all 5 results