Mutina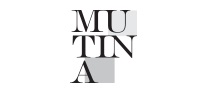 Mutina

By making tiles into indispensable elements of the interior, Mutina has been able to bring ceramics to a higher level. The collections are an amalgamation of technology, craft and research. By constantly shifting the boundaries of the material, they know how to develop products of high quality. The collections appeal to designers, architects and private individuals.
Baden Baden Interior is a supplier of the products of Mutina.
We would like to invite you to our showroom where we can give you professional advice and information. We also have many different samples and materials we can show you.
Showing all 9 results