Schwung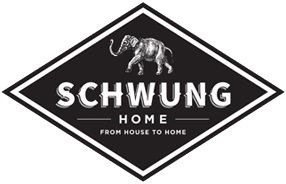 Schwung

Dominique Sente (Belgium) and Rudi Nijssen (The Netherlands), met in Antwerp when she was a goldsmith and he was an antique dealer. Their shared love of the beautiful and unusual was the stepping stone to their vision as they endeavored to create their own pieces. With more than 20 years of combined experience in the home furnishing industry, they founded Schwung Home. Each product is handcrafted in our atelier.
All lighting is made of solid brass, burnished and lacquered to give a warm and timeless aesthetic to the design and durability. Their glass globes are made from glass, thin and light like a soap bell, but resistant and strong like laboratory glass. Every glass globe is hand-blown. The artisans work make each glass globe a "piece of exception".
Baden Baden Interior is a supplier of the products of Schwung.
We would like to invite you to our showroom where we can give you professional advice and information. We also have many different samples and materials we can show you.
Showing all 8 results