Paola Lenti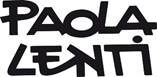 Paola Lenti

The exclusive outdoor furniture by Italian designer Paola Lenti is the top of the bill. The beautiful materials, colors and original designs appeal to everyone.
The collection includes outdoor sofas, lounge garden furniture, outdoor carpets, sun beds, bean bags and cushions, pouffes and accessories.
Baden Baden Interior is a supplier of the products of Paola Lenti.
We would like to invite you to our showroom where we can give you professional advice and information. We also have many different samples and materials we can show you.
Showing all 3 results