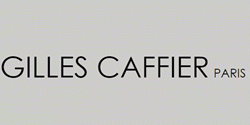 Gilles Caffier

Gilles Caffier was born in France and studied textile and fashion design. He started his textile career in the Parisian couture, Yves Saint Laurent and Paco Rabanne were among his clients. He moved to Tokyo at 22 and became an international fashion school art director and a few years later he opened his design studio. In 1996 his first collection was featured at Joseph in London. He attracted the attention of design and interior visionaries as well as the international press. Gilles creates and produces a collection of furniture, lighting, and accessories for design and lifestyle boutiques.
Baden Baden Interior is a supplier of the products of Gilles Caffier.
We would like to invite you to our showroom where we can give you professional advice and information. We also have many different samples and materials we can show you.