Dornbracht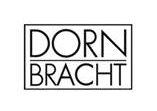 Dornbracht

This leading faucet brand has been in the hands of the third generation Dornbracht since 1990, and has been focusing on the premium segment for years. The faucets are produced entirely in Germany, each order is individually tailored. Here they set the highest demands on design, materials and surfaces of the products. The characteristic Dornbracht design is timeless. Architecture, lifestyle, design, technology and culture form the foundation. Well-known series are the MEM and Tara.
Baden Baden Interior is a supplier of the products of Dornbracht.
We would like to invite you to our showroom where we can give you professional advice and information. We also have many different samples and materials we can show you.
No products were found matching your selection.